Volunteer for Literacy!
Many of the programs supported by Literacy New York's NYS Support and Technical Assistance Center grant depend upon the services of volunteer tutors to teach adults in need of literacy instruction. And in New York State, the need is great.
You can be part of the solution!
Find a literacy program near you
---
Don't worry if you are not a teacher—the literacy program will provide practical, effective training to equip you to work with an adult learner. And much of the training is provided in a supported online environment, making it convenient and accessible. Programs provide guidance in lesson planning and materials once you begin tutoring as well—you are not alone!
"Volunteer literacy is a rewarding experience for both the student and the teacher. I am so glad that I decided to become a volunteer literacy tutor. It has been a worthwhile use of my time and energy!"
---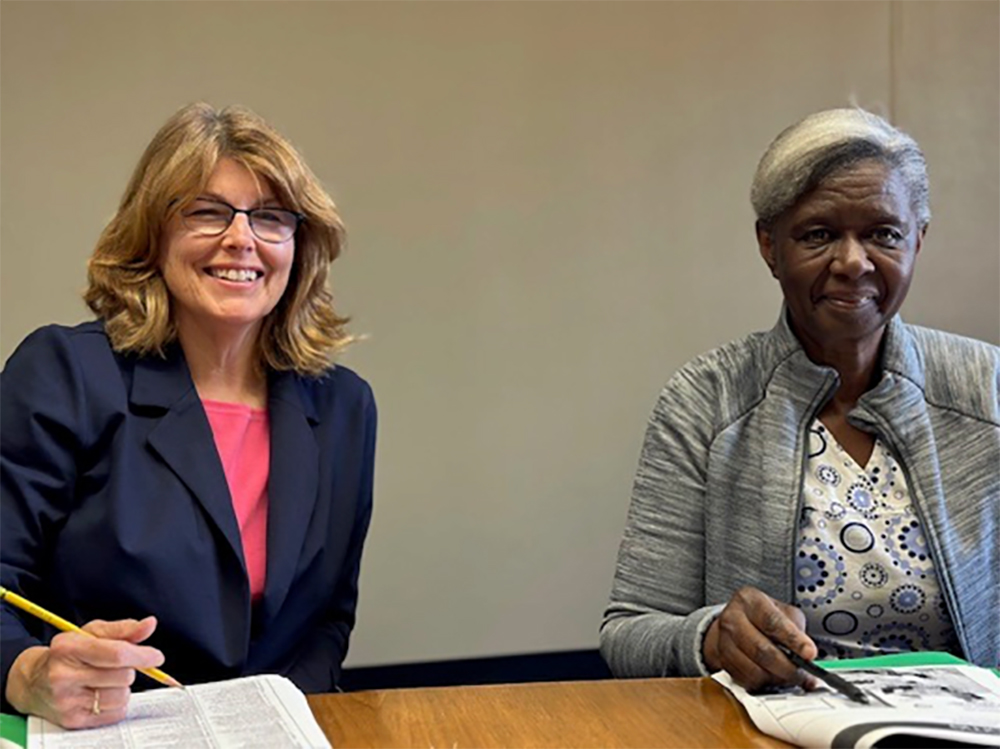 Volunteer tutors working in adult education and literacy programs open doors to adults looking to improve their lives through education, uplifting individuals, families, and communities. Reach out to a program near you or contact us at [email protected] for additional information.