Advocacy
An article in Forbes (9/9/20) states that 54% of U.S. adults lack proficiency in literacy, operating at a 6th grade reading level or below —including the nearly 3.9 million New York State residents who lack a High School Diploma or its equivalent and/or are unable to speak English. (NYS data based on latest U.S. Census; Center for an Urban Future reports.) The social and economic toll is enormous, yet sadly little attention is paid to this fundamental social issue.
Our role at Literacy New York is to raise public awareness of the issue of adult literacy, and work to increase funding, expand programming, and promote effective public policy.
Our efforts are ongoing, and we take every opportunity we can to talk about the needs of adults with low literacy skills and the programs that serve them. We are looking forward to participating in a new initiative in 2022 -- the formation of a NYS Advocacy Committee that will amplify the concerns and issues of all adult literacy providers in the state, serving adult students in rural, urban, suburban, volunteer-based, classroom-based, incarcerated, and all other settings.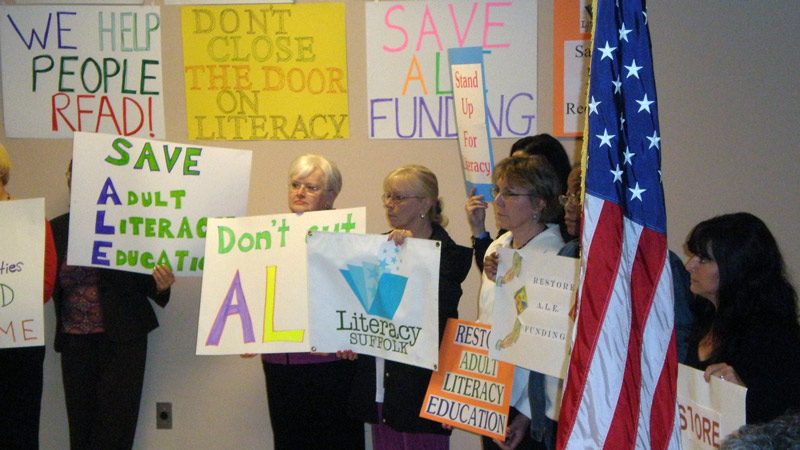 All Advocacy is, at its core, an exercise in empathy.