Featured News - Current News - Archived News - News Categories
LNY Appoints New Executive Director
Thu, Jun 20th 2019 10:00 am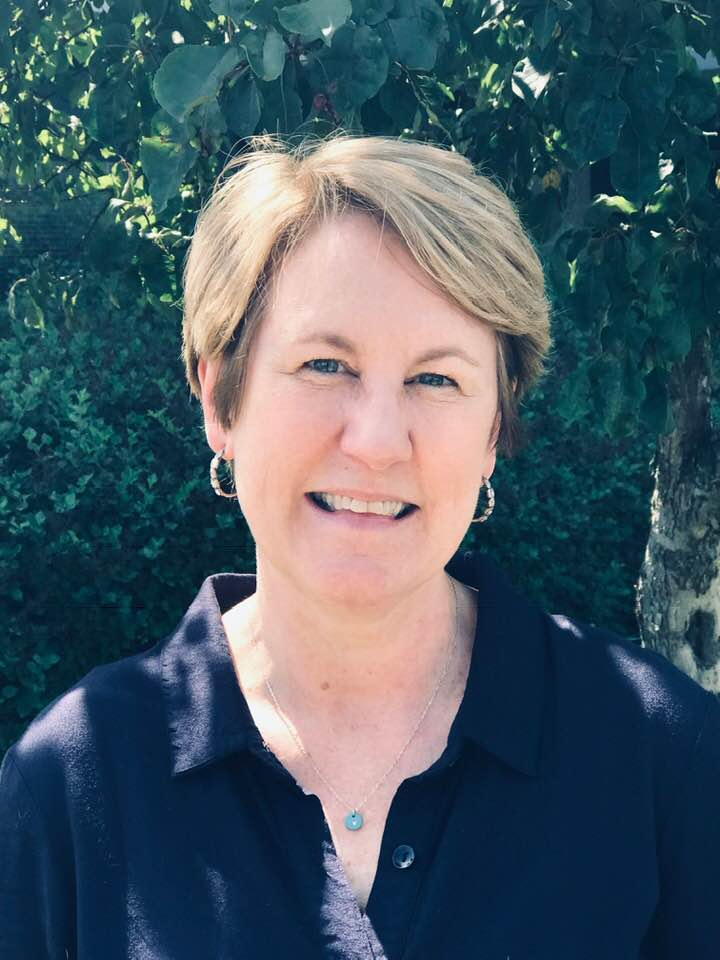 LNY Board President Elizabeth Dailey expressed the Board's support and excitement: "Literacy New York is in the most fortunate position of having a member of its current staff who is eminently qualified to become the new Executive Director. Kathy Houghton, who has been serving as Director of Program Services, has earned the respect of her colleagues state-wide as an outstanding administrator, trainer and collaborator. Kathy shared with the Board a very positive vision for Literacy New York and we are delighted that she has accepted the position."
Holding a Master of Arts in English, Houghton came to Literacy New York in 2007 with a strong background in business and teaching. She has since received several national certifications as a trainer of adult educators. As Director of Program Services and then briefly as Interim Executive Director, Houghton has developed unique products such as distance learning for tutor training and provided mandated workshops to support the critical work of those who teach low literacy adults. She also created the organization's first online tutor training program which continues to grow within the state and across the country.
Though it may not be widely known, New York State has a literacy problem. A total of 3.4 million New York State residents are either functionally illiterate--reading below the 5th grade level—lack a High School Diploma or cannot speak English...BUT fewer than 10% are receiving help for their literacy needs.
This severely limits their access to jobs, college and citizenship and increases their vulnerability to living in poverty.
Literacy New York leads and supports adult literacy activities across the state by building the capacity of direct service providers—the places where the teaching and learning happens—supporting community based literacy programs, training volunteers, and providing professional development to teachers of adults.
"Building capacity and sustainability of the programs that serve New York State's adult learners is at the core of Literacy New York. I am pleased to bring my experience and my personal commitment to the highest standards of accountability to my new position. I look forward to continuing to equip adult education providers in Building Literate Communities across New York State."– Kathy Houghton
For more information, visit https://www.literacynewyork.org/ If you need help with your literacy, please call us at 716-651-0565
Additional Information—Adult Literacy
Despite the significant role of literacy in today's world, often little attention is paid to it. LNY raises public awareness about the need and impact of adult education in order to expand access to basic education programs for adults with low literacy skills.
Low literacy affects every area of life, in New York State, and throughout the U.S.
43% of adults with the lowest literacy skills live in poverty
50% of the chronically unemployed are functionally illiterate
76% of adults on public assistance are illiterate or unable to read more than simple text
Welfare recipients with the lowest literacy skills stay on welfare the longest
75% of prisoners fall into the lowest two levels of literacy
85% of juvenile offenders have reading problems
Consider the following facts on the National Impact of Literacy:
People from low educated families are 10 times more likely to have low literacy skills.
Better educated parents produce better educated children.
Literacy education in adulthood is an important contributor to child success in pre-school. A mother's reading level is the single greatest determinant of a child's success.
People with low skills are 4 times more likely to have poor health (twice the national average).
Low literacy costs an estimated $230 billion in annual healthcare costs. Health Literacy programs can increase adults' understanding of medical problems & save medical costs.
Minimum wage workers increased wages by 18 to 25 $ within 18 months of exiting an adult ed program.
Low literacy limits Americans' civic engagement. Low literate adults are less likely to vote or join community groups.
From the Commission on Adult Basic Education (COABE) and ProLiteracy
comments powered by

Disqus