Featured News - Current News - Archived News - News Categories
Literacy Volunteers of Rochester Names New ED; Says Goodbye to Longtime Director
Fri, May 31st 2019 09:30 am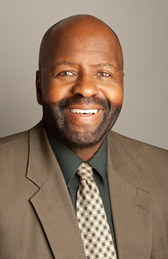 The next Executive Director of Literacy Volunteers of Rochester (LVR) will be Charles Reaves.
"The Search Committee selected Charles from a pool of highly qualified, experienced, and diverse candidates. The decision was a difficult one, but Charles has dedicated his life and work to serving the not-for-profit community. When you combine his proven experience as a leader, his education, and the foundation already established, LVR and Charles are poised for the success in the future."– Rick Nangreave, Board President
Charles is a lifelong resident of Rochester and has been an integral partner and collaborator in our community. With over twenty-five years of not-for-profit experience at organizations that include Children Awaiting Parents, Sojourner House, YMCA of Greater Rochester, and American Red Cross. Along with working in not-for-profits, Charles has also spent time in city government as Commissioner of Recreation and Youth Services.
"A strong literate community will strengthen our economy, improve our educational systems, break down barriers that divide us, and better prepare us for the future. I'm honored to be part of Literacy Volunteers of Rochester and help lead the organization towards achieving these goals."– Charles Reaves
To have a smooth transition of leadership Charles will work side by side with current Executive Director, Robert (Bob) Mahar, for a few weeks before taking official control of LVR on July 1, 2019.
Bob Mahar announced his retirement from LVR after 17 years as Executive Director on February 14, 2019. Under the leadership of Bob, LVR has gone through a rebranding with a new name and logo, achieved national accreditation, made a physical move to its current location at 1600 South Avenue, and has enjoyed major growth and diversification of programming, funding, and community partnerships. One of the latest expansions under Bob is the addition of the Learning Center at 1600 South Avenue. Through the generous support of Charter Communications/Spectrum, the Learning Center provides expanded drop in hours for students to receive extra help from tutors and have access to 15 laptops to use online resources.
Please join us in welcoming Charles to the Literacy Volunteers of Rochester Family...and in thanking Bob for his many wonderful years of leadership in the literacy area.
Taken from a press release issued by LVR
comments powered by

Disqus