Featured News - Current News - Archived News - News Categories
September Success Story
Mon, Sep 25th 2017 11:00 am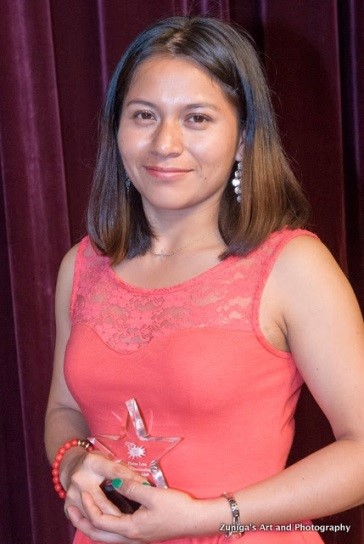 Eloina Leon came to the U.S. from rural Mexico in 2008. She grew up in an underdeveloped area with her parents and eight siblings, working in the fields to help their parents. Eloina never learned how to read or write; she wasn't able to attend school consistently.
She left her family to find better opportunities in the United States and help them from the distance. As soon as she arrived in D.C., she started adult literacy and language classes at the Carlos Rosario School.
"This school gave me the best opportunity that I've had in my life," she said. In six years she learned to read and write in both Spanish and English. She completed all levels of English as Second Language offered at the School and is currently enrolled in the GED in Spanish program. In 2014, she was named Most Outstanding Adult Student by the D.C. Association of Public Chartered Schools.
In her professional life, Eloina has also seen great success. She became a full-time assistant supervisor of food distribution at the same local restaurant where she started out cleaning tables and washing dishes.
comments powered by

Disqus