Featured News - Current News - Archived News - News Categories
Provider News: Literacy Volunteers of Ontario-Yates
Tue, Apr 18th 2017 12:00 pm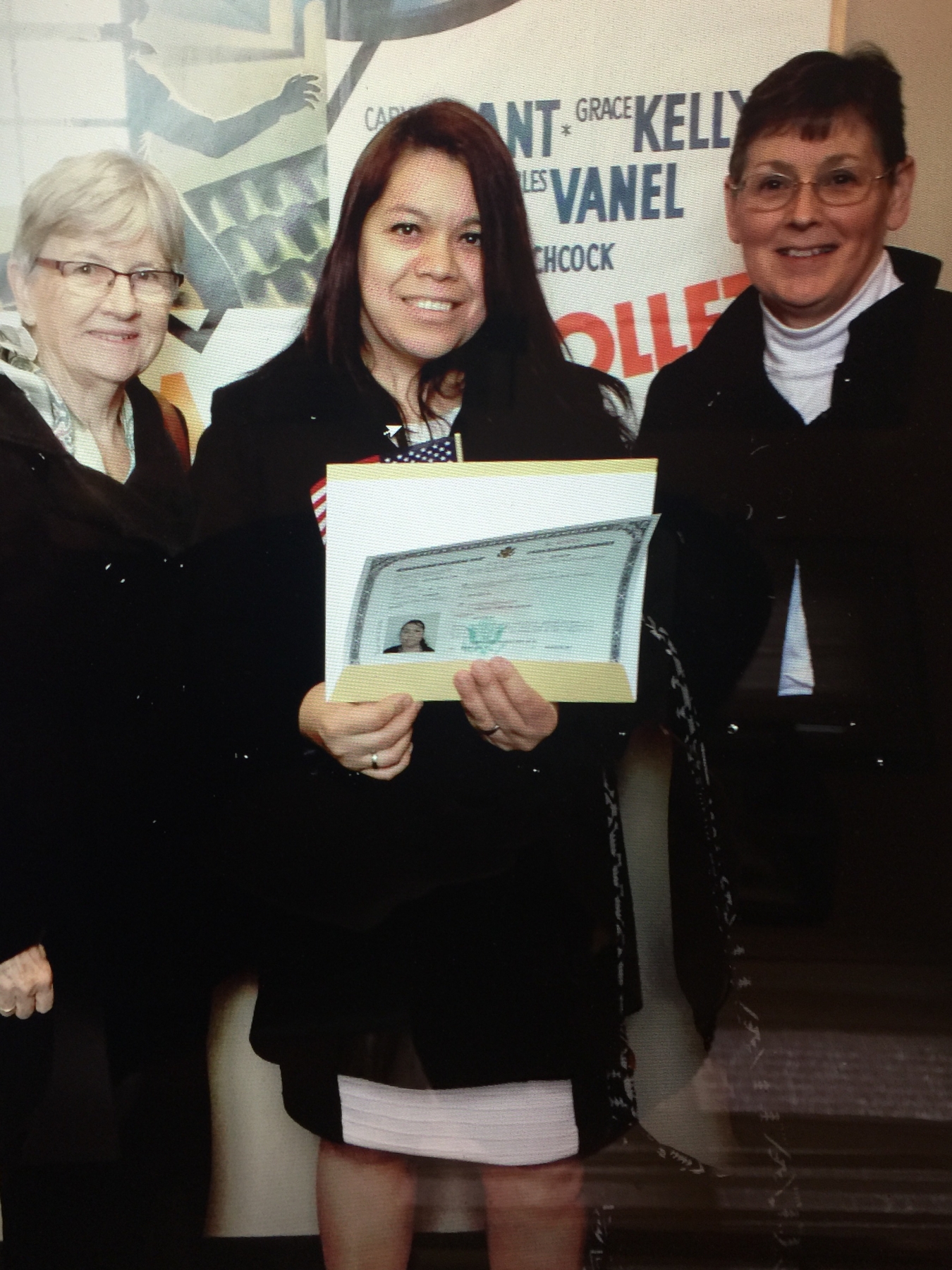 Yolanda Cortes de Aguilera became a United States citizen on March 9th at a naturalization ceremony held at the George Eastman Museum in Rochester. She was among 96 people from 42 countries sworn in by US District Court Judge Paul R. Warren. The new citizens, the largest group ever sworn in at the Museum, were also welcomed by representatives from the American Legion and the League of Women Voters. The Chorus of the Genesee sang God Bless America and led the audience in singing The Star Spangled Banner.
In congratulating the new citizens, Judge Warren told them, "You are as much an American as those whose families go back 10 generations. You are all equally Americans. No other American is better or more American than you. Don't take it for granted," he added. "Our democracy is precious and can be fragile if not respected. You have a duty to vote, to serve as a juror, to support education, and to give back and volunteer by sharing your culture."
Originally from Mexico, Ms. Cortes de Aguilera resides in Geneva with her husband Humberto Aguilera and their four children: Rocio, aged 13, Jesus, aged 11, Ana Christina, aged 9, and David, aged 5. She received her green card on June 19, 2011 and applied for citizenship 5 years later to the day. In January 2012, she received her NYS driver's license and that July bought her first car. She and her husband purchased their home in 2013. She works at Cheribundi in Geneva.
Ms. Cortes de Aguilera studied for her citizenship test with Literacy Volunteers of Ontario-Yates and is continuing her studies to prepare to take the TASC (formerly GED) test. She wants to keep learning. She is very happy to be a citizen.
comments powered by

Disqus