Featured News - Current News - Archived News - News Categories
Literacy New York & New York City Coalition for Adult Literacy Visit NYS Elected Officials; Seek Increase in Funding for Adult Literacy
Tue, Mar 14th 2017 04:00 pm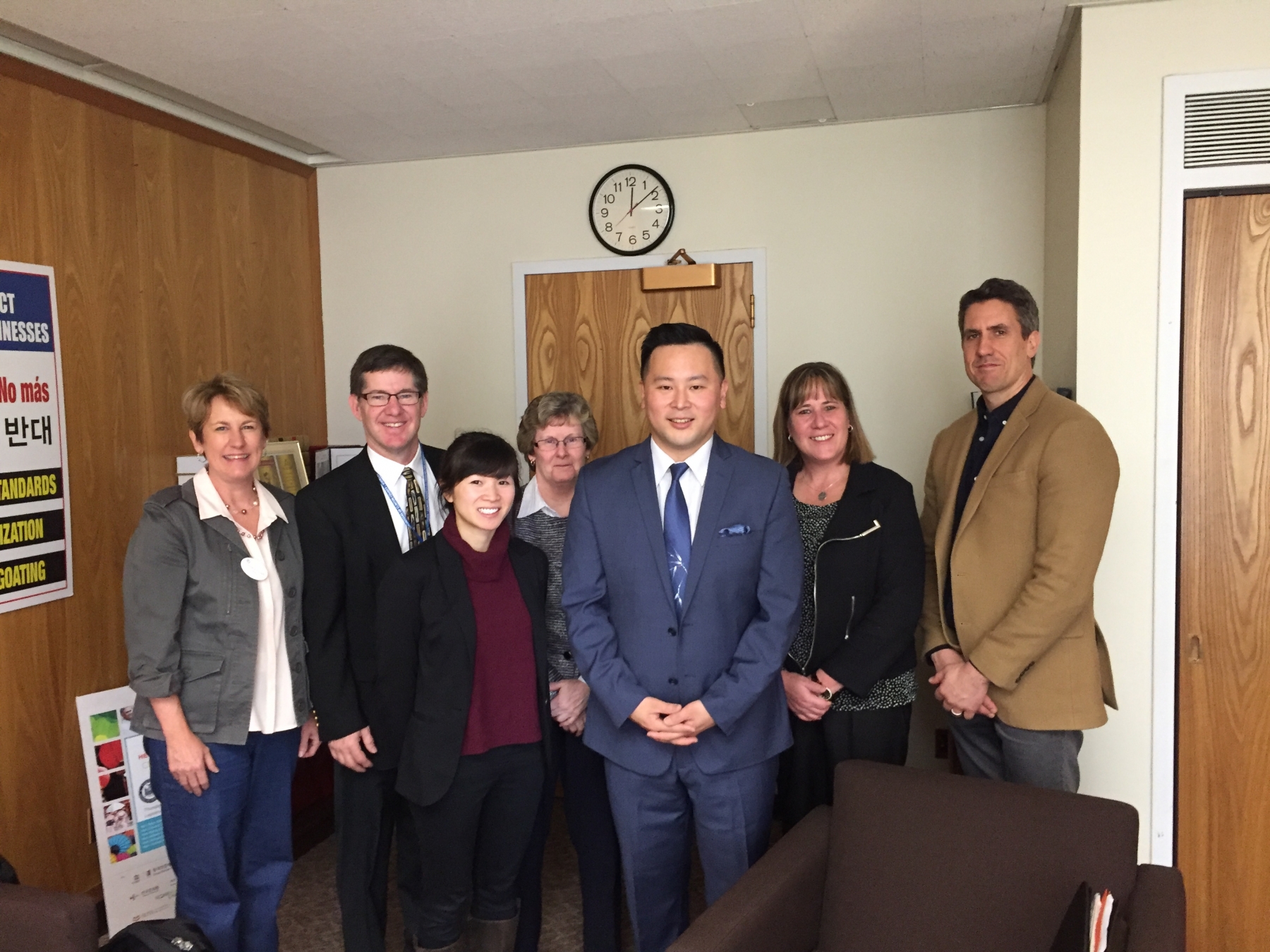 25% of NYC residents and 20% of NYS residents overall—are functionally illiterate. They read at or below a 5th grade reading level. In this day and age, getting and keeping a job with such limited skills is virtually impossible.
A movement to increase Adult Literacy Education (ALE) funding is rapidly emerging, with advocates this week seeking an additional $9.9 million in the NYS budget—for a total allocation of $17.2 million. More than 3.5 million state residents lack their high school diploma, English language proficiency, or both.
The situation is reaching crisis level due to a confluence of evolving events beyond the control of any literacy agencies.
Changes in a federal funding stream, the Workforce Innovation and Opportunity Act (WIOA), mean that $8 million will be lost for English language instruction. In addition, further changes to WIOA threaten to exclude those most in need from adult literacy programs due to new employment requirements.
Increasing ALE funding in NYS would soften the blow from the WIOA funding loss and ideally serve more of those in need—approximately 16,000 students will receive literacy services through increased ALE funding.
ALE funding includes assistance for programming in: English for Speakers of Other Languages (ESOL), Adult Basic Education (ABE) and High School Equivalency (HSE) preparation programs.
Attaining high school equivalency is a necessity for most jobs today. A recent study out of Georgetown University projects that by 2018 only 10% of jobs will be available to those without a high school credential; 63% of jobs will require some type of training or education beyond high school.
English Language Learning is similarly critical, especially in these uncertain times. This education allows immigrants to secure family-sustaining jobs and become part of the community. Immigrants who are English proficient earn between 13 to 24% more than immigrants who are not. (2007 Urban Institute).
Advocates stress that literacy is an issue that affects us all. Adult literacy improves the overall well-being of our families and communities. Individuals with literacy skills are better able to communicate with law enforcement and health professionals, better understand and engage in their children's education, and participate in the civic and social life of their communities. When adults enter literacy programs and improve their literacy skills, their children tend to have fewer nutrition and health problems, drop out of school less, and have fewer teen pregnancies, less joblessness, and less social alienation.
During the next few weeks, advocates will continue to push for increased ALE funding. For more information, or to find out how you can help, call Literacy New York at 716-651-0465.
comments powered by

Disqus