Featured News - Current News - Archived News - News Categories
Provider News
Tue, Feb 7th 2017 02:00 pm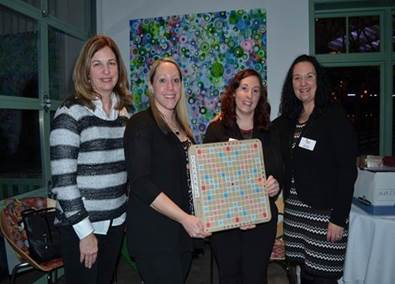 Literacy Volunteers of Livingston County will hold their 16th Annual Scrabble Scramble later this month. They recently celebrated the citizenship of one of their students, a woman from the Dominican Republic who is now a proud American citizen. Their next tutor training will be held in March and they are excited for a new group of dedicated tutors.
LiteracyCNY just held their 7th Annual SCRABBLE Mania Tournament in Syracuse, where teams of 8-10 players competed against each other to build the highest possible scoring SCRABBLE board in 20-minute rounds of play. The event included game playing, refreshments, raffle prizes, and live entertainment from internationally acclaimed jazz musician and six-time SAMMY award winner Ronnie Leigh, accompanied by talented guitarist Marcus Curry. 93Q's Ted and Amy will return as celebrity emcees.
Founded in 1962 by Syracuse resident Ruth Colvin, LiteracyCNY—formerly Literacy Volunteers of Greater Syracuse—has transformed thousands of lives in the Central New York Community.
Scrabble is definitely in the air as Literacy New York Buffalo-Niagara recently held the kick-off to their Scrabble®Fest, an annual initiative that promotes having fun through gaming and raises awareness and funds to fight illiteracy in the Western New York region. The Scrabble®Fest tournament season continues through April, with parties taking place in people's homes and in local restaurants and businesses throughout the region. A winner from each event will be invited to compete in the Scrabble®Fest Finals on April 27, 2017 at the Buffalo & Erie County Library where the Western New York Scrabble Champion will be crowned.
Provider events are traditionally held to raise awareness of literacy needs in the community—and to raise money to fund those efforts. For further information, find the literacy organization in your area at: https://www.literacynewyork.org/locations/browse
comments powered by

Disqus