Featured News - Current News - Archived News - News Categories
September is Stop Reading Challenge Month!
Fri, Sep 16th 2022 03:00 pm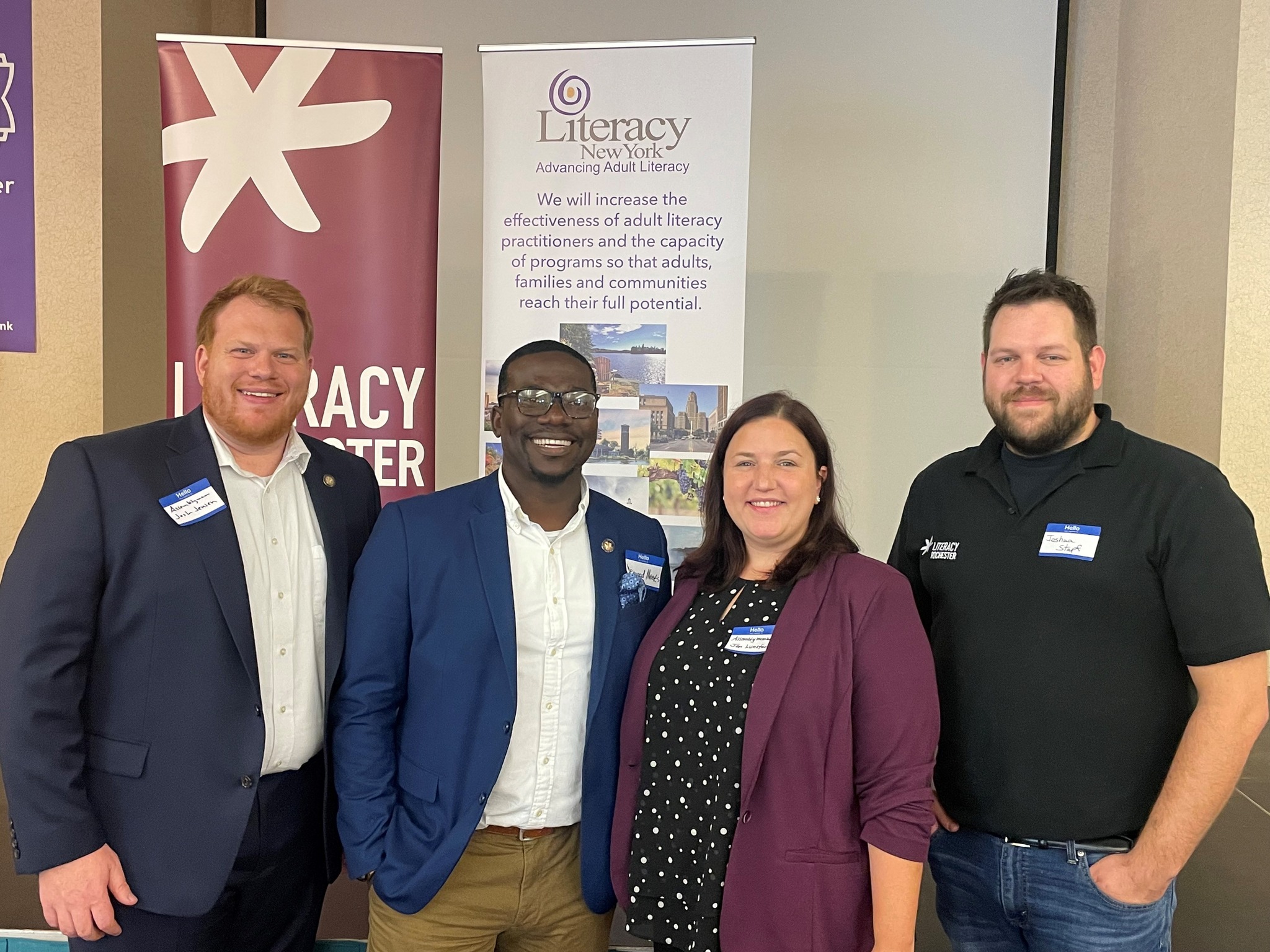 During the month of September, Literacy New York has been sharing an opportunity for all of us to experience, in a small way, what it is like to live without reading.
Visit www.stopreadingchallenge.org, where we want you to try and get through 5 minutes of your typical day without reading any words. It is harder than you think-- try it!
We have also been traveling to regional events in locations across the state designed to shine a light on adult literacy programs, practitioners, and students. We've been to Rochester, Buffalo, and Utica-- Poughkeepsie amd Bellport, Long Island are next. We have had the opportunity to meet with friends of literacy, local and state legislators, adult literacy programs, and literacy students and tutors.
We have heard about the great work that adult literacy programs do in their communities, learned a little bit about the science of reading, and listened to passionate readers talking about the importance of literacy in their lives. You can find recordings of our events on our Literacy New York Inc. Facebook page, as well as details about upcoming events-- we'd love to have you join us!
Thank you to all who have participated to date-- and take the challenge!
comments powered by

Disqus