Guest Blog By Lisa Lee, Literacy West NY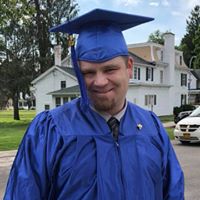 Justin was in his early 30's, in and out of jail multiple times for drug abuse, violating restraining orders, and felony charges for destruction of property. Justin completed school through eighth grade before he quit. Justin started using drugs and alcohol at the age of 12, and that became a priority for him. He has also struggled with mental health challenges for many years.
Justin came to Literacy West (CORE) on his own looking to better himself in March of 2018. His goal was to one day go back home and regain custody of his daughter. His resilience paid off and he has received his TASC in August 2018. Justin began classes at BOCES to earn his Welding Certificate and pursue new career opportunities. Justin never thought that he would have accomplished so much in such a short period of time. He is looking forward to continuing his education, exploring new opportunities and regaining custody of his daughter.