Guest Blog By Cecilia Brock, Literacy of Northern NY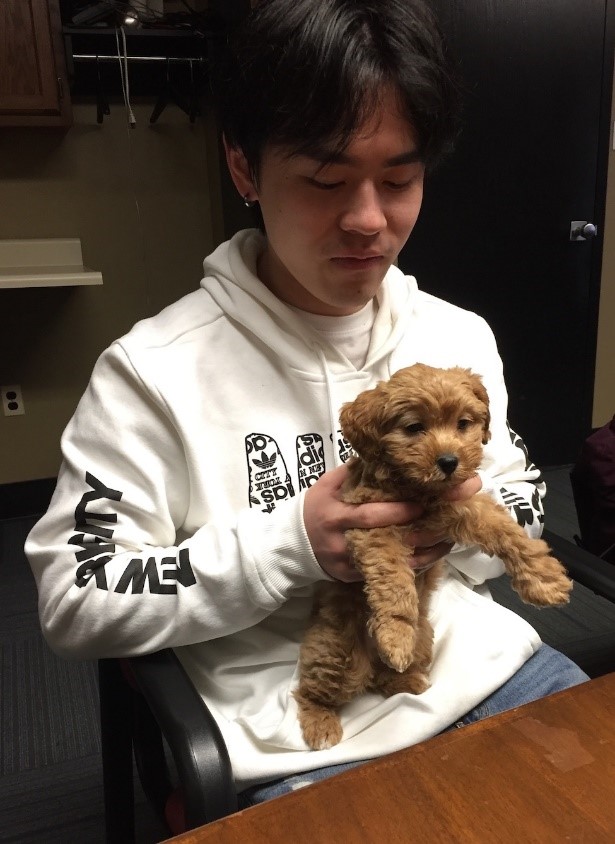 Meatball, the puppy, came along with Tim, a native of China, to Deborah's ESL class at the beginning of April. Tim has been in the program off and on for several years. Although he has moved away, he comes back to class when he has a day off and is in the area. On this particular day, Tim was taking Meatball to Rochester.
For many students, ESL class is more than just a place to learn. It is a place where students can socialize and enjoy each other's company. For someone who is new to this country and struggling to learn the language, and doesn't know many people, the social aspect of class is just as important as learning to speak and understand English.