LiteracyCNY Gets Ready For Their Big Event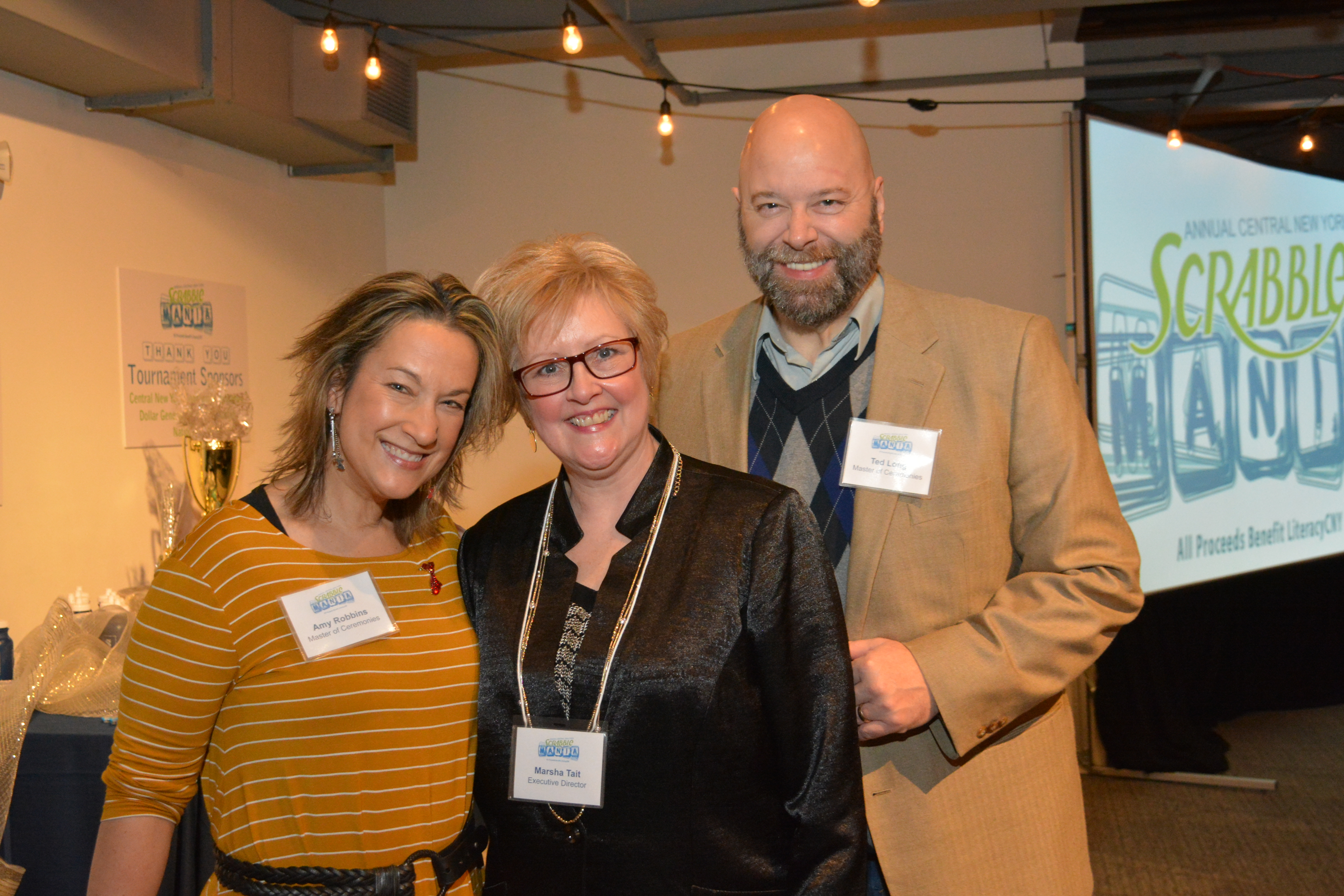 At the SCRABBLEMania Tournament, teams of 8-10 players compete against each other to build the highest possible scoring SCRABBLE® board in three 25-minute rounds of play. Prizes will be awarded to each Round Champion, and one team will be named the Grand Champion.
Many local companies and organizations start practicing to compete in the fall. Bowers & Company said, "SCRABBLEMania has become so popular with our employees and customers that we are now filling two tables every year!"
The event includes game playing, refreshments, raffle prizes, and live entertainment from internationally acclaimed jazz musician and six-time SAMMY award winner Ronnie Leigh. 93Q's Ted and Amy will return as celebrity emcees.
All proceeds help provide adults in Central New York with the literacy skills they need to break the inter-generational cycle of poverty and become economically self-sufficient.
Marsha Tait, LiteracyCNY Executive Director, was recently interviewed on Syracuse's 93Q Street Talk program. Listen here: http://www.93q.com/street-talk/
For attendees who have not participated before, photos and video are available at https://www.literacycny.org/scrabblemania/#photo-gallery
For inquiries about corporate sponsorships, tables and individual tickets, please contact LiteracyCNY at 315-471-1300 x172. Additional event details, registration link, scores and more from #2018SCRABBLEMania are online at https://www.literacycny.org/scrabblemania/
In picture: Marsha with 93Q's Ted and Amy