Literacy New York Advocates in Albany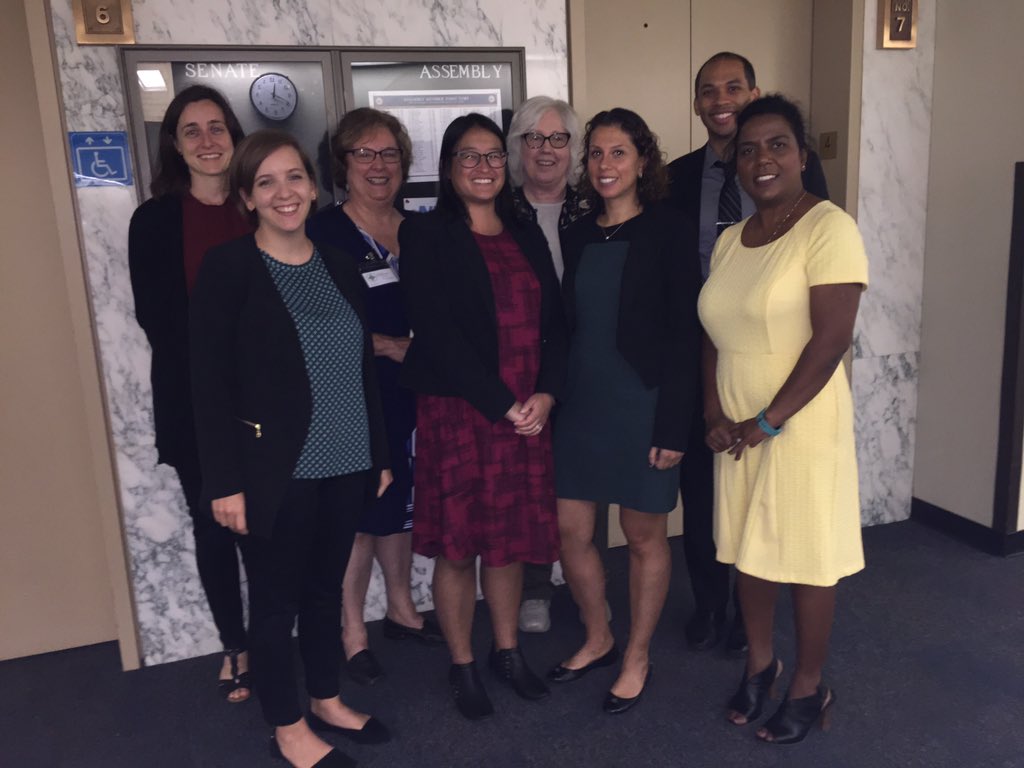 Specifically, they asked Governor Cuomo, the New York State Senate and the New York State Assembly to preserve access for adult learners under the federal Workforce Investment Opportunity Act (WIOA).
Citing a new research report, https://nycfuture.org/research/out-of-reach, sister organization, the Center for an Urban Future noted that New York policymakers are long overdue to boost adult education funding thru EPE & ALE programs and called for additional resources for TASC test centers.
The report shows that New York State is tied for the lowest pass rate in the nation on the High School Equivalency exam, with a 54% pass rate in 2016 and 51% pass rate in 2017. The Center concluded by tweeting:
"The biggest single problem is stagnant public funding for adult education. In NY, main funding source has been flat-funded since 1996 (40% drop in real dollars), Federal govt has cut adult ed funding 20% since 2000. Yet adult educators must now prepare students for harder test."
Literacy New York will continue to work for adult literacy.